How businesses can support a resilient workforce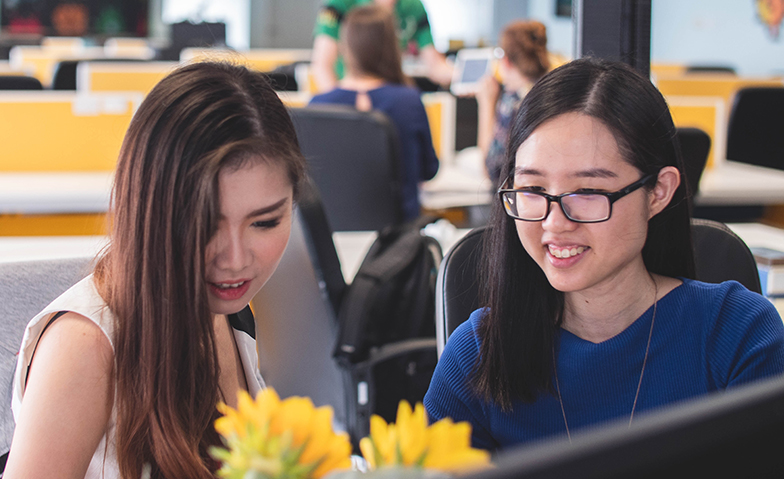 In the last few years, people have had to be resilient, adaptable, and determined to live through uncertainty and disruption, and to respond to change. The world is not showing signs of blanket stability anytime soon, so resilience will be increasingly vital for people and organisations if they are to thrive. Young people preparing for the world of work can benefit from developing their existing skills: 'Working people today have much less certainty about the future of work: technological changes, economic changes, and changing work patterns all add extra potential for good, but also stress to working life', says business psychologist Susan Kahn. Resilience is key in our personal and professional lives, and it affects organisational outcomes such as productivity and the ability to be creative and adapt to changing market conditions.
At EVERFI we believe that businesses can support young people to develop skills and strategies to cope with change and challenges, and to thrive amongst uncertainty. By investing in the teaching of these skills, organisations are helping prepare the workforce of the future, one that will be well equipped to take risks, to persevere, to solve problems and conflicts, to contribute unique points of view, and to keep healthy on the long run —provided the work environment is supportive of such performance, of course.
Holly Bradshaw: An example of learned resilience
Contrary to the perception that resilience is a character trait, it is actually a skill that can be developed. Great Britain's most successful pole vaulter and bronze medallist at the Tokyo 2020 Olympic Games, Holly Bradshaw, offers a good illustration of resilience as something that can be developed by practising a positive mindset. For her, the key is reframing how she thinks about adversity: 'Challenge is always seen as a bad thing when it's not, it can be a positive thing. Adversity, while it feels terrible at the time, teaches us valuable lessons, helps us to grow and become even better people.'
The benefits of learning to cope with obstacles are clear in Bradshaw's experience: 'When I face a challenge that sets me back, mostly an injury, I adopt a positive outlook and bounce back quicker. Resilience allows me to navigate my way through the challenging landscape that is elite sport and allows me to thrive despite the challenges I face.'
How can organisations help young people with resilience skills?
Having acknowledged the importance of resilience for individuals and businesses, and desiring to support young people to develop these skills, organisations will seek out ways in which this can be done. Below are two examples of successful educational programmes sponsored by organisations which can inspire new initiatives:
Premier League Primary Stars: The power of positive thinking
Premier League Primary Stars is the Premier League's primary school education programme. Launched in 2017 and available to every primary school in England and Wales, the free programme uses the appeal of football to help children be active and develop essential life skills. One of the programme's most successful teaching resources to date supports Key Stage 2 students to understand positive ways to manage emotional responses to difficulties, challenges or setbacks. This resource, supported by the Harry Kane Foundation and created in consultation with primary school teachers, includes a motivational interview with England captain Harry Kane, alongside worksheets and online activities, to empower children aged 7-11 to recognise the power of positive thinking.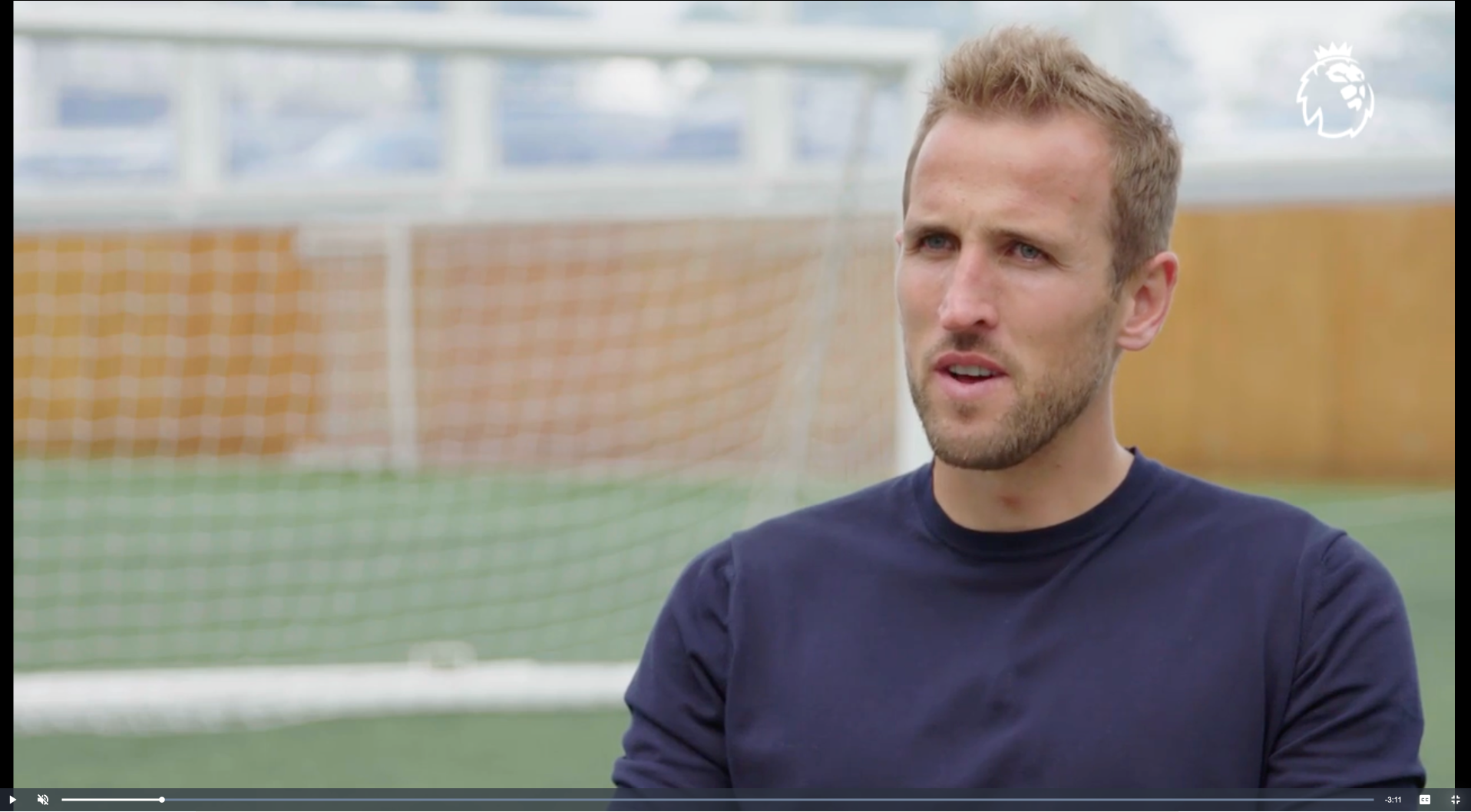 Harry Kane speaks to students about resilience as part of the Premier League educational programme
British Army: Five skills for regulating emotions and staying focused
The British Army Supporting Education (BASE) programme offers five sessions on mental resilience to be used in secondary school. They are based on the five psychological skills that are taught as part of the Army's Mental Resilience Training programme:
Setting manageable goals
Dealing with negative thoughts
Recognising emotions in the body and having strategies to regulate difficult emotions
Managing anxiety and worry
Using mental rehearsal techniques to focus the mind on positive outcomes, reduce anxiety, increase confidence, and improve performance
Students learn to recognise black-and-white thinking, catastrophic thinking, and when they might be unhelpfully comparing themselves with others. They also learn about a framework to recognise and manage negative thoughts and feelings. The lessons are brought to life using real-life personal stories, including video testimonies from people in a range of Army jobs, from music to engineering, sharing how they cope with stress and anxiety.
Susan Kahn: Creating a resilient work environment
Beyond supporting young people in the community develop skills that will help them throughout their lives and careers, businesses should also create a work environment that enables employees to cope with setbacks. A work environment that is constantly stressful and unsupportive, populated with difficult relationships, and has an unhealthy culture will not result in resilient behaviour, no matter how personally resilient the employees are. So what can organisations do?
'Resilience is not addressed by a one-day course or a seminar', says Kahn; 'However, these can be useful starting points, a chance to have a conversation.' She suggests several strategies to promote a more resilient workplace, including:
Leaders can discuss the value of communication, listening, and understanding
Failure can be reframed as something to be learnt from — leaders can model this by showing their own vulnerability
Self-compassion can be highlighted as a positive tool (i.e. 'put your own oxygen mask on first')
Training, management, and coaching can promote a growth mindset, instead of a fixed mindset
The key, again, is a working culture that cares for its people — something that young people today prioritise in an employer, according to research conducted by EVERFI UK. 'Building resilience needs more than lip service; a business needs to establish a framework that shows it values and cares for its workforce, to create a culture that offers support when people are struggling, open communication, and space to learn from failure and to support each other in achieving business goals', says Kahn.
'Building resilience needs more than lip service; a business needs to establish a framework that shows it values and cares for its workforce' – Susan Kahn, business psychologist
A lot can be done to support young people in developing resilience skills, both in the workplace and while they are still in school. Businesses can play a part in this solution, whether by having their employees share real-life experiences, by investing in skills acquisition for young people, and/or by creating a work culture that supports resilience. This investment will enable both individuals in the community and organisations to come back quickly from setbacks and to thrive amidst the changes that will continue coming.
.
Support young people's resilience skills
Talk to our team to discuss a programme that will help them thrive in the world of work.
Stay Informed
Best practices, the latest research, and insights from our expert network of partners, delivered right to your inbox.
Success!Thank you for signing up. We'll be in touch with more relevant content.