How can businesses help during the cost of living crisis?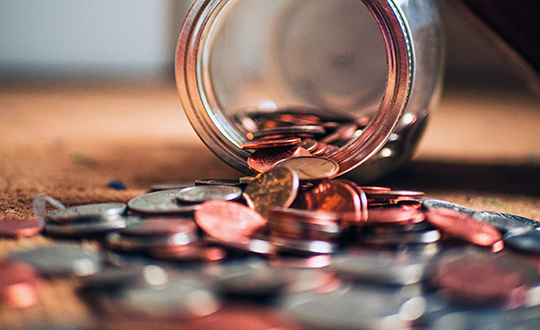 As the new Prime Minister is tasked with fixing an extremely challenging economic landscape, including high inflation rates that should last for the next two years1, millions of UK residents are struggling to meet the most basic needs of food, clothing, shelter, and safety. At this time of crisis, financial literacy might be the difference between getting into uncontrollable debt or surviving with few scars.
Many businesses are looking for ways to support their workforce, clients, and community at this difficult moment. A strategic way to do so is to offer them access to financial education, which many have never had. Only 48% of 7-to-17-year-olds receive basic financial education at home or at school2; this knowledge gap could be a precursor to financial difficulties in later life, resulting in worrying statistics like 11.5 million people having less than £100 in savings, 9 million frequently borrowing money to pay for food or bills, and 22 million people unsure of how to plan for retirement3.
How financial literacy helps
Addressing the financial knowledge gap has a tangible effect on people's lives. Young adults interviewed by EVERFI reported a range of outcomes affected by their financial knowledge (or lack thereof), including:
Budgeting to live within one's income and to avoid debt
Making informed decisions on employment options
Understanding tax bands
Questioning incorrect pay cheque deductions
Saving for emergencies and investing in long-term goals
Building a credit score while managing debt
Securing student loans and mortgages
Paying off debt
Deciding when to use credit or buy insurance
.
Learn about the impact of financial literacy
We interviewed young people on their financial milestones and the knowledge they think it's missing
Andy Lymer, professor of Taxation and Personal Finance at Aston University, believes that financial literacy is pivotal throughout a person's lifetime, although particularly relevant at present: 'Financial education alone won't solve the cost of living crisis, but making better financial decisions might help people, where choices are available to them. Now more than ever, financial education is key. You can't start learning good financial decision-making early enough, nor is there a point you should stop learning about it. Improving our financial education needs to be a lifelong habit, and is especially important right now.'
What your organisation can do
Businesses can sponsor financial education courses for their employees, clients, and the wider community, including children of all ages at school. By offering free access to learning about budgeting, saving, investing, planning, insurance, and financial tools, organisations are equipping people to make informed financial decisions now and in the future.
At EVERFI, we have enabled companies like Provident Bank, Alliance for Lifetime Income, and Mass Mutual to offer free financial education to their communities. Our digital platform hosts mobile-first financial literacy courses for adults and children aged 9 to 17, with engaging content and interactive exercises. Our built-in impact measurement tool means that we know just how much of a difference each course makes in learners' financial knowledge.
To learn more about the financial literacy courses your company can sponsor in the communities you serve, please get in touch with our team and explore the courses you could offer.
.
Support your community during the cost of living crisis
Learn about the financial literacy courses you can sponsor to help them make informed monetary decisions
Stay Informed
Best practices, the latest research, and insights from our expert network of partners, delivered right to your inbox.
Success!Thank you for signing up. We'll be in touch with more relevant content.