Overview
Throughout this course university students explore challenges to mental well-being, self-management strategies, help-seeking tools and resources, and practical steps they can take to support themselves and their peers.
The course will provide them with information and skills that will contribute to their success in university and in life.
Well-being encompasses all aspects of a student's life such as their emotions, finances, social life, career, physical health, intellectual pursuits and their surroundings.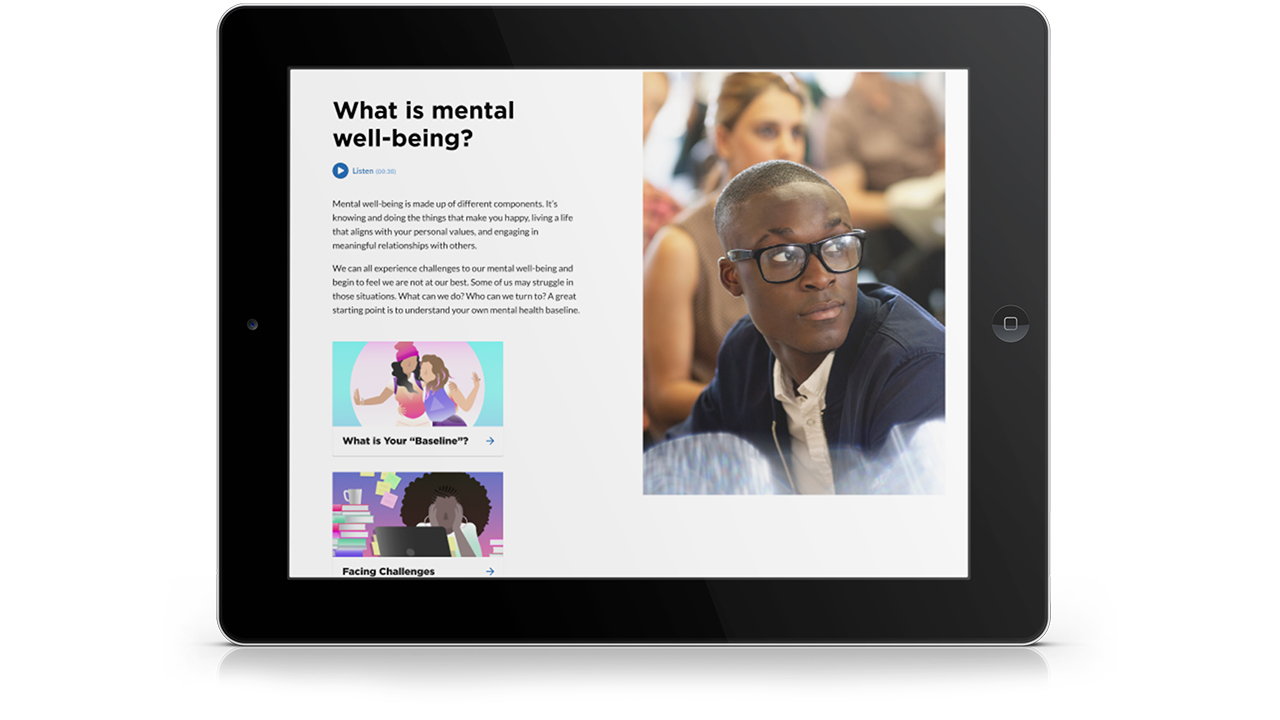 Why provide Mental Well-being for Students in your university?
Fully white-labelled digital platform to help students learn valuable life-long skills for mental wellbeing
Ability to reach and engage all your undergraduate students
Robust reports to show your impact on students
Opportunity to add additional bespoke elements
Provide this course to your students
Fill out the form today to find out more about providing Mental Well-being for students in your university.
When you sponsor Mental Well-being for Students, you will be supported by our bespoke creative services, including marketing, PR, events, content development, competitions, research and evaluation.