Overview
This course helps students develop a positive mindset, normalises the discussion of mental health concerns, reduces stigma around mental health, and empowers students to help themselves and others. Mental health is top of mind for everyone right now, especially for students. Anxiety, depression, loneliness and more have all been compounded by the pandemic. The time to act is now.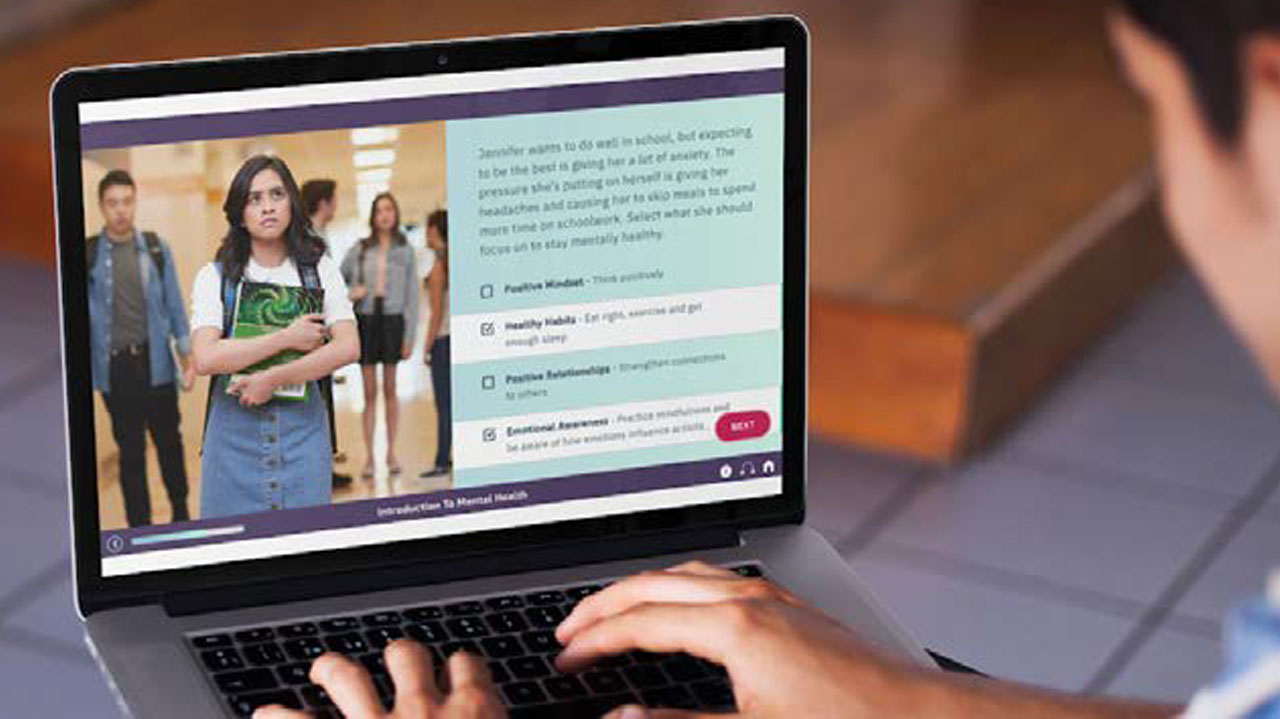 Pre-and post-course surveys indicate that students experienced positive changes in their knowledge, attitudes, and preparedness to take action after completing the Mental Wellness Basics course.
Our sponsorship programme enables your company to take a lead in promoting mental wellbeing and positively impacting young people's lives at scale.
Why sponsor Mental Wellness Basics?
Scalable Programming
Digital courses implemented in your priority communities' classrooms by EVERFI's team.
Marketing and Communications
Support to help showcase your company's investment and tell a powerful impact story
Research and Impact
Reporting that highlights your programme's social impact through knowledge, attitudinal, and behavioural data and outcomes.
Sponsor This Course
Fill out the form today to find out more about sponsoring Mental Wellness Basics for students in your community.
When you sponsor Mental Wellness Basics, you will be supported by our bespoke creative services, including marketing, PR, events, content development, competitions, research and evaluation.