FIFA World Cup: How can the sport sector enable athletes to help drive social change?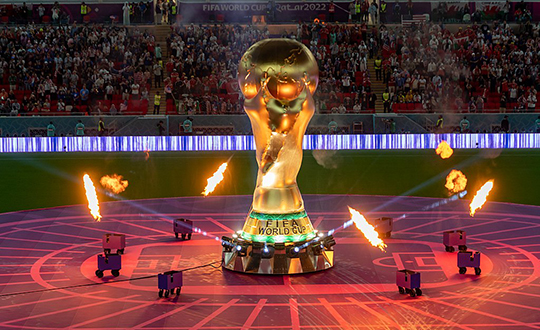 Inspired by the recent FIFA Men's World Cup, how can sport sponsors, brands and organisations enable athlete activism and support athletes to act as role models for young people?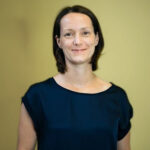 By Eleanor Ward, Head of Sports Programmes at EVERFI UK
Amidst the controversial but thrilling FIFA World Cup 2022 in Qatar, there were certainly electrifying moments on the pitch – from England recording a bumper win in their first match against Iran, to Morocco becoming the first African nation to reach a semi-final, Mbappé's brilliant final hat-trick, and Messi finally holding aloft the trophy, carried on the shoulders of his teammates.
But some of the most powerful stories and images were from moments where sport was put to one side: athletes demonstrated a genuine drive for social change and displayed their concerns for issues they felt strongly about, either individually or collectively. The wearing of 'OneLove' armbands to promote tolerance, diversity, and LGBTQ+ rights. The Iranian team's courageous decision not to sing their national anthem, in support of the wave of female-led protests at home. Jack Grealish's goal celebration, requested by 11-year-old Finlay Fisher who has cerebral palsy like the footballer's sister. England players taking the knee to demonstrate their opposition to discrimination and racism.
Athletes hold a huge share of global cultural influence, and sporting stars have the power to challenge organisations and even reverse government decisions – Marcus Rashford's #MakeTheUTurn campaign at the beginning of pandemic lockdown, driven by his own experiences of food poverty, resulted in the British government providing free meals to 1.3 million underprivileged schoolchildren during the summer holidays. And we know athletes want to make a difference to society: UK Sport1 found that 86% of athletes want to make the most of their visibility to contribute to their communities while they are still active in competitions.
'Some of the defining moments of the recent 2022 FIFA World Cup in Qatar were about players using their platform to support issues close to their hearts. How can brands and sport organisations back athlete activism?'
Sports sponsors and brands have the power to support current stars and emerging talent and enable them to fulfil their potential for social good. While athletes can suffer negative financial, psychological, or performance impact for taking a stand, they are also increasingly becoming supported in their activism by forward-looking organisations that see value in backing social causes. By adopting this position, those organisations – when ensuring their own practices are equally progressive and socially conscious – are able to reach young people and other fans who want to see values which mirror their own.
While athletes need to be able to tell their own stories, brands need to consider their own values and find athletes or sports organisations who are a good match, who care about the same issues. It's then a matter of agreeing on a shared social impact goal and devising an effective plan to achieve it.
One strategy that we know from experience works well is for brands to involve athletes in education programmes. Hearing from athletes about their own experiences can have a deep impact on children and young people, particularly when athletes come from diverse backgrounds and can share perspectives on their own challenges and successes. And schools welcome high-quality education programmes which use the stardust and emotion of sport to spark young people's interest, particularly those who might be disengaged from education.
Here are a few examples of brands and sport organisations working with athletes to deliver positive social impact:
The Schools Programme for the UEFA Women's EURO 2022 enabled the Lionesses to help diversify football in schools. It engaged children in topics including growth mindset and coping with emotions through PSHE lesson resources, including films with Georgia Stanway and Alex Greenwood.
Premier League Primary Stars partnered with the Harry Kane Foundation to create lesson resources about resilience and the power of positive thinking, enabling Harry to share his own stories of resilience with primary school children across England and Wales.
Team GB and ParalympicsGB worked with athletes including boxer Anthony Ogogo and Para Equestrian Natasha Baker to inspire young people and families from lower socio-economic groups to get active at home as part of the Sport England-funded Get Set 'Travel to Tokyo' campaign. The initiative included athlete visits to schools, video challenges, and home workouts.
Aldi brings together its sponsorship of Team GB and ParalympicsGB and its love and knowledge of food to help children develop their curiosity about healthy food and the skills to cook nutritious meals through the Get Set to Eat Fresh programme. Olympic triathletes Alistair and Jonny Brownlee are passionate about healthy eating and have contributed to resources and visited schools to help children explore these themes.
Athletes have direct and trusted relationships with fans and other stakeholders. They can play a powerful role in inspiring young people and the wider community, by speaking out about a cause they believe in and by working with partners with the same vision. The power of their stories can drive real social change, extending athletes' influence from raising trophies to raising young people's skills and life chances.
.
Create meaningful social impact through sport
Get in touch with our team to make the most of the power of sport for social good.
Stay Informed
Best practices, the latest research, and insights from our expert network of partners, delivered right to your inbox.
Success!Thank you for signing up. We'll be in touch with more relevant content.