Make a difference today
Deliver social impact in the communities you care about by sponsoring one of our ready-made digital courses.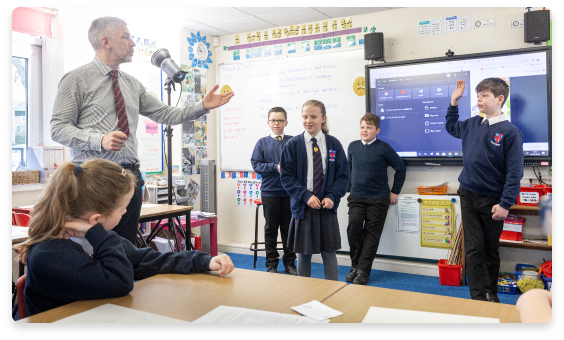 Explore the courses you can sponsor
Our digital courses were designed by education experts to create behaviour change and increase knowledge on a range of critical topics. They're an easy, quick, and scalable way for organisations to create measurable, meaningful social impact.

Want to help the next generation?
Sponsor our courses for children and young people. Aligned with the school curriculum, they're delivered at no cost to schools and students.

Looking to support adult learning?
Offer our adult courses to employees, investors, or customers at no cost to them, bringing your brand closer to your stakeholders.

Want to reach your community?
We work with over 90% of UK schools, enabling your organisation to support young people and their families across the country.
Help your community thrive
Start making a difference today.
Going beyond
To ensure maximum impact, all sponsored courses are supported by our in-house experts in programme activation. From marketing and PR to impact measurement and more, we're here to power up your success.