Overview
The UK is experiencing higher-than-ever levels of mental illness; so much so that around half of long-term sick leave is attributed to anxiety, stress, or depression. Employees need help to manage stress and maintain positive mental health.
Although the internet offers a wealth of information on this topic, it can be hard to find trustworthy and helpful guidance that people can apply in their own lives. By offering Elevate to your workforce or wider community, you provide vital knowledge that can help avert a personal crisis, prevent chronic illness, and lead to a higher quality of life.
Developed in partnership with mental health specialists, Elevate supports learners in acquiring knowledge and building skills to help themselves and those close to them. With a focus on proactive behaviours, the programme covers topics such as:
Managing mental health challenges
Building strength and motivation
Supporting loved ones
Managing stress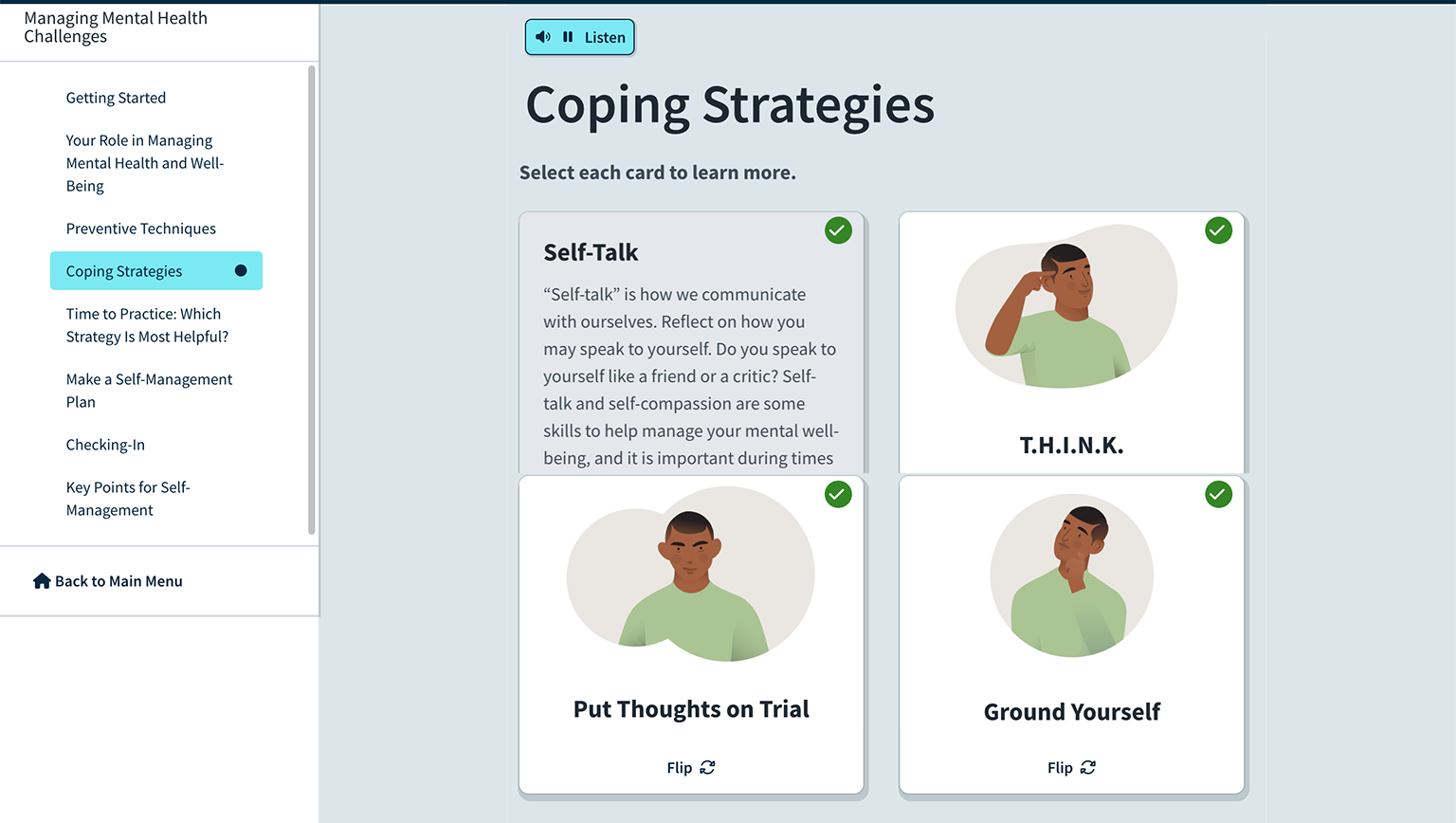 Why offer Elevate?
Fully white-labelled digital platform to teach mental wellbeing skills to employees and the community
Ability to build the reach of your programme within and outside your organisation
Robust reports on learner activity and knowledge gain to show your impact
Opportunity to add additional services such as marketing to drive participation
Sponsor This Course
Fill out the form today to find out more about offering Elevate to your employees or community.
You can count on our team for our expertise in driving participation in social impact programmes. Whether you want to offer Elevate to your employees, your customers, or to the broader community, we can support you with additional services including marketing, PR, events, content development, competitions, research, and evaluation.