Is sport doing enough to address the pressing social issues facing young people today?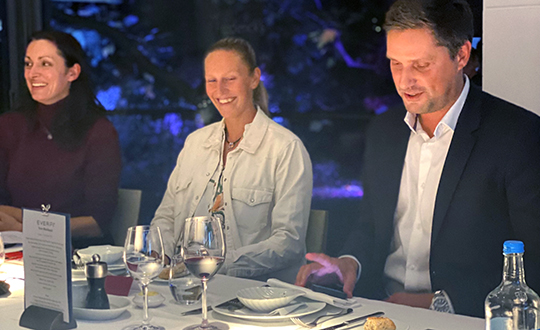 "Winning my Olympic medal hasn't been my biggest achievement in life. That has been building the confidence and resilience that I have today, and it's sport that has enabled me to do that."
– Holly Bradshaw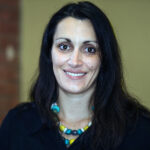 By Kathryn McColl, director of Marketing, Strategy and Impact at EVERFI UK
Young people in the UK have lived through remarkable levels of change, disruption, and pressure over recent years. They face a mental health crisis, anxiety about climate change, rising levels of obesity, and have the greatest fear of failure across 24 European countries. From a sport and physical activity perspective, the Active Lives Children and Young People Survey found that only 45% of 5-to-16-year-olds met the chief medical officer's recommended guidelines of taking part in sport and physical activity. At the heart of these challenges are fundamental inequalities across socio-economic and ethnic groups, genders, and for those with disabilities. This is now being exacerbated by the cost of living crisis: research by Sported has found that 67% of the members of its community sports group network expect that young people will be forced out of participating in activities over the next six months, even when they are free.
Sport has the power to drive social change, and there is some outstanding work going on to support young people. The team at EVERFI wanted to explore what is working well and whether there is more the sector can do to make a difference to the lives of young people. To that end, I was delighted to chair a dinner and discussion on this theme in mid-November, attended by a fantastic array of sports governing bodies, public and industry bodies, charities, major leagues, sports sponsors and brands.
Harnessing sport's unique assets
Our first speaker, Alex White, deputy CEO and head of Grants and Impact at the Premier League Charitable Fund (PLCF), explained how the fund has been using the power of football to bring communities together, promote physical and mental wellbeing, and improve employment opportunities for young people.
One initiative is the Premier League Primary Stars programme, where EVERFI is proud to have helped the PLCF and the Premier League to reach 84% of primary schools across England and Wales. Alex shared an example of the latest educational resource created for the programme in partnership with the Harry Kane Foundation, which looks at the importance of resilience and helps pupils recognise the power of positive thinking.
Alex's contribution was followed by a thought-provoking table discussion about how sport's unique assets, including players and their support teams, clubs, and the sports themselves, can be used to bring learning to life in schools, as well as to shine a spotlight on key social issues. One takeaway was that there are untapped opportunities to introduce young people to careers in sport beyond being an athlete, but that too often young people don't see examples of people like them in those roles.
Athletes as agents of social change
Holly Bradshaw, Great Britain's most successful pole vaulter and bronze medallist at the Tokyo 2020 Olympic Games, spoke passionately about how sport has changed her life and about the opportunity for athletes, if they choose, to use their platforms to drive change. Holly shared her views on the sexualisation of sport and how body image, clothing, and media portrayals of female athletes can be a barrier to participation for young girls and women. She is looking to challenge attitudes and behaviours in this space and be a relatable role model for young people. A fascinating discussion followed about how young people are inspired by athletes' personal experiences and challenges, and how sports brands and bodies can support athletes who share their values in telling their stories in an authentic and powerful way.
"Whether an athlete loses or wins, a young person can learn so much from either outcome, because it's those stories about the highs and lows that are going to be the most relatable."
– Holly Bradshaw
Listening to young people
We also heard from Becky Smith, Head of Insight and Impact at EVERFI, who spoke about the importance of consulting and working with young people to ensure that we truly understand their needs and how to address them. Young people often don't feel heard, but many organisations are finding new ways to bring their voices into the heart of programme development. Becky and various participants in the room highlighted the need to take a longer term view and the importance of creating an impact framework at the start of an initiative, to enable organisations to tell the story of the difference they have made.
Strength in collaboration
For me, the key takeaway from the evening was the strength of collaboration and the value in learning from each others' work and experiences. Given the huge social issues we are faced with, it is crucial that we work together to make a meaningful difference for young people. I was struck by the level of passion and commitment in the room, and by the willingness to work together. We look forward to carrying on this conversation and continuing to help those in the sector to address social issues and tackle inequalities.
.
What impact will you make in 2023?
Get in touch to discuss your plans for helping young people through sport and making a difference in the communities you work with.
Stay Informed
Best practices, the latest research, and insights from our expert network of partners, delivered right to your inbox.
Success!Thank you for signing up. We'll be in touch with more relevant content.