Spotlight on CSR: Q&A with AIA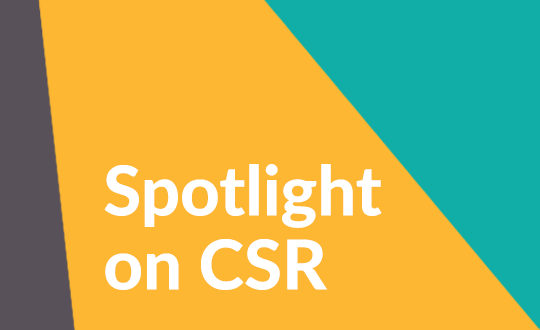 AIA, a leading life insurance company in Asia, has recently launched the AIA Healthiest Schools programme in Australia, Hong Kong, Thailand, and Vietnam. The programme is aligned with their Environmental, Social and Governance (ESG) strategy, and is an important piece of their goal of engaging a billion people in living healthier, longer, better lives by 2030. The initiative will engage teachers and students with educational resources and competitions designed to promote healthier habits. We've interviewed Stuart Woollford, director of Group Brand at AIA, on the strategy behind this social impact programme:
Q: How does this programme align with your organisation's business strategy?
SW: The AIA Healthiest Schools Programme aims to promote healthy eating, active lifestyles, mental wellbeing, as well as health and sustainability, among students aged 5 to 16 in schools. It's aligned with our three-way value shared model, which means we believe that what is good for our clients and society is good for AIA as a business: if people are healthier, this is beneficial for them as individuals, there is less stress on public health services, and there are fewer insurance claims.
This programme is inspired by the Health and Wellness pillar in AIA's ESG strategy, which aims to drive and deliver better health outcomes in society, and will contribute to our goal of engaging a billion people in living healthier, longer, better lives by 2030.
Q: What does success look like for this programme?
SW: Based on our research with teachers across the markets, there are four relevant focus areas: physical health; healthy eating; mental health; and environmental health, which has an impact on physical and mental health. We would also like to act on financial health in the future, as it affects people's ability to thrive in society. All these areas are interrelated, and our goal is to affect all of them over time.
We are currently working on how we will measure our impact on each of these areas to demonstrate the healthier outcomes we are aiming to achieve; we also intend to explore any correlations between health education and better educational outcomes overall. Our measure of success will revolve around instilling healthy habits from a young age, and the ripple effect this can have by kids influencing their parents.
'We believe that what is good for our clients and society is good for AIA as a business'


Q: Your programme started with 4 markets, but the goal is to be present in all 18 Asian markets where AIA operates. How do you ensure your programme works for different territories?
SW: In partnership with EVERFI, we conducted research across the different markets to understand attitudes, behaviours, and needs around physical and mental wellbeing in school settings. Among the findings that shaped the programme was the priority given by teachers to student mental health after Covid, and the need for bite-sized, adaptable, and easily accessible educational resources on health and wellbeing. Overall, the focus areas in all countries were similar, which enabled us to develop a programme that is consistent across territories, with adaptation for cultural differences where required.
Q: What are the challenges of delivering such a large programme across different territories?
SW: Starting with what was not challenging at all: everyone across the company and the affected communities agrees that this is a much-needed programme, with the right spirit and intention behind it; the people working on this programme are proud of it, which removes a lot of barriers.
The biggest challenge initially was that at AIA, we are not experts in education and what is required to succeed in this space; that's why we partnered with EVERFI. A second point is balancing the need of being consistent across territories so the programme is regionally relevant while also adapting to local cultures, educational systems, and being sensitive to each country's unique situation.
You can learn more about AIA Healthiest Schools at the programme website.
Read our Guide to Meaningful Social Impact
How to develop powerful corporate social responsibility programmes that help your organisation change the world
Stay Informed
Best practices, the latest research, and insights from our expert network of partners, delivered right to your inbox.
Success!Thank you for signing up. We'll be in touch with more relevant content.