Spotlight on CSR: Q&A with Cumberland Building Society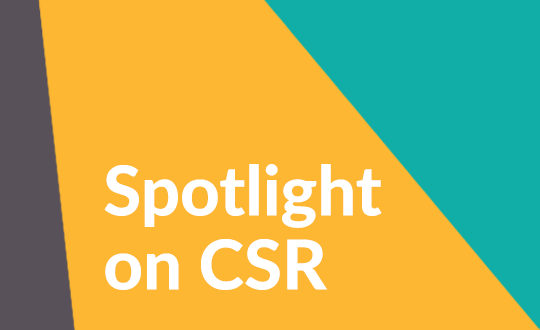 Based in Northwest England, the Cumberland Building Society is a purpose-driven financial services business engaged in supporting local communities. As part of their social impact strategy, they offer financial education to schoolchildren in the region, with the goal of helping them and their families make healthy financial decisions now and in the future.
They have recently partnered with EVERFI to deliver the financial literacy programme Vault to children in 25 schools, free of charge. We've interviewed Nigel Taylor, head of Marketing and Brand at Cumberland Building Society, on their CSR strategy and its impact on their business.
Q: How is corporate social responsibility aligned with your business strategy?
NT: As a building society we're owned by our members. As a result, our business is purpose-led, socially responsible and always focused on our people, planet, and communities. In practice, this means we can help our region to be financially stronger, inclusive, and welcoming for our current and future generations. Our purpose is to deliver 'kinder banking' by ensuring we respect each person's needs, nurture the countryside, and build stronger communities.
Our purpose is our guiding light that drives all that we do: the decisions we make, the actions we take, and the way we measure our impact going forward. We want to make a positive difference to people's lives now and in the future, and we do this in a number of ways: through our business decisions, but also by donating 1.5% of profits to charitable causes, encouraging employees to engage in volunteering, and through social impact programmes that address the biggest needs in our area, such as health, wellbeing, cost of living charity support, and financial education.
Q: Why do you think companies should invest in social impact programmes?
NT: For us it's part of our DNA, it's what makes us unique as a building society. But it's important for all companies, especially in the past few years with Covid-19 and climate change – people have become more aware of the impact businesses can have on everyone's lives. We did studies to find out what matters to our community, and we discovered that people care about brands that impact the community by doing the right thing and taking responsibility for their actions. Brands have a role to play, but it shouldn't be a tick-box exercise; there needs to be credibility and authenticity in social outreach.
For example, because we are largely a local business, it made sense to start our impact in our own backyard, supporting our local community with their needs and with what matters to them. But we've noticed that while our action is local, we're dealing with issues that affect the UK as a whole, such as financial wellbeing and mental health.
'People care about brands that impact the community by doing the right thing and taking responsibility for their actions'

Q: Why choose education as a pathway to social impact?
NT: Doing right by the next generation means coming together to solve tomorrow's problems today, even if in a small way. We want to ensure we're supporting our community in developing the skills and knowledge that will help them improve how they manage their day-to-day finances and enable them to make better financial decisions now and in the future. Education is key to developing this knowledge and skills.
Financial wellbeing in later life starts with having the right knowledge from a young age, from knowing the value of money to differentiating between needs and wants. In addition, by working with children we're also affecting their families, as children take their learnings home and discuss with their parents, spreading the word about financial education and about our brand.
Q: Do you see social purpose programmes having an impact on attracting and retaining talent?
NT: Yes, having impactful CSR programmes builds trust and credibility as a brand, and that impacts talent attraction and retention. We see people joining us that share our values and comment on how we live our 'Kinder Brand' strapline, we don't just talk about it. It's also what attracted me to the company years ago: it's a company made of real people who want to support the community.
We like to say we're real people, not robots, meaning we approach things in a kind and human way. CSR enables us to live those values, to showcase them through action. It's not about storytelling, it's about storydoing. Everyone in the company is keen to live our values and get 'stuck in', so for us it's not about putting out PR strategies, but about telling real stories about how our people are committed to being kind and human. These stories are evidence that culture plays a big role in our business, and this culture attracts talent and keeps them with us.
The Cumberland team was present at a workshop at Brampton Primary School, one of the first schools to run the course. Click to watch the programme in action: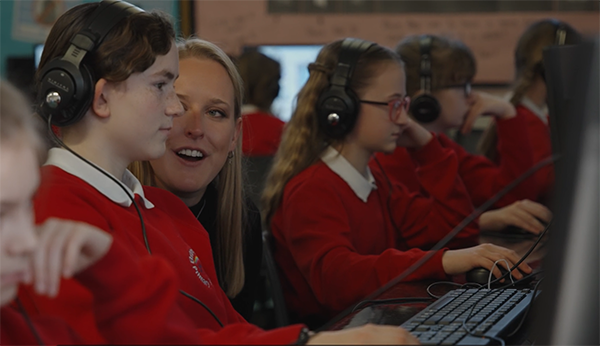 Q: How has it been for your team to see the financial education programme in action?
NT: Some of us joined the workshop to launch the programme in a local school, and it was a great day out; one of our team members actually went to that school as a child. Seeing the impact of the lessons on the kids, their enthusiasm, seeing them engage with the digital and the offline elements of the programme, getting excited about money matters and financial topics they probably hadn't heard of before, it was gratifying.
Having our team going to the school was also a great opportunity to humanise the bank industry for young children, talking to them about what our jobs are, sharing life lessons. Kids are sponges, it was impressive to see at the end of the day how much they absorbed and understood of everything they've learned.
Q: Do you have any advice for other businesses hoping to create impactful programmes?
NT: First of all, ensuring that the programme is not a tick-box exercise, but that it's about living the company values and culture – storydoing, not just storytelling. I would also emphasize the need for research into the community's needs and wants, so the programme is informed by real-life insights. Then it's about narrowing down the focus to a few themes or issues so the programme can be more impactful. However, there are ways to address issues outside the focus themes; for example, we have a company-wide budget for our key CSR themes, but also local budgets that enable local branches to get involve in initiatives that make sense to them, and we encourage employees to embrace the causes they care about.
You can find out more about The Cumberland social purpose on their website, and more about financial education programmes like Vault on the EVERFI website.
Discover what young people want to learn about money
Read our Money Milestones report for the latest insights into young adults' financial literacy
Stay Informed
Best practices, the latest research, and insights from our expert network of partners, delivered right to your inbox.
Success!Thank you for signing up. We'll be in touch with more relevant content.