Three social impact trends for the second half of 2023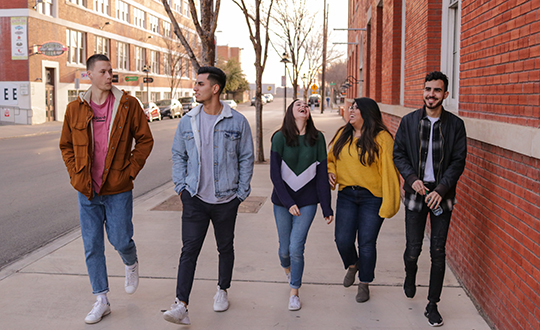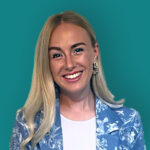 By Megan Smith, winner of the Barrie Gill Award for Most Promising Young Sponsorship Executive and a member of the judging panel for the Corporate Engagement Awards 2023 
Last month, I had the honour of judging a range of entries for the Corporate Engagement Awards 2023. Reflecting on the entries and my learnings as Partnerships Manager at EVERFI, I have observed some key trends emerging in social impact in the first six months of 2023.
To maximise your CSR or ESG budget, deliver meaningful impact to young people, and create better futures for communities, act on these trends:
Championing young people
Two data-based insights driving this trend:
Almost 70% of 18–to-34-year-olds are 'belief-driven buyers', meaning they are more likely to purchase from brands that align with their beliefs and values.1
A third of young people aged 15 to 24 are not in employment, education, or training and are at risk of social exclusion and poverty2.2
Organisations have a significant opportunity to attract and retain young customers by creating social impact strategies that are relevant to their needs and interests. They can achieve this by incorporating their views and feedback into the design and implementation. Additionally, organisations should ensure their strategies are designed to create more opportunities for young people, investing in skill development and empowering the future workforce.
Demonstrating sustainable impact
There is increasing pressure on organisations to deliver more than quick fixes with their commitment to social impact. To deliver sustainable impact, organisations should address macro challenges with micro-activation, taking advantage of technology to respond to the needs of different audiences over a longer term. This approach means addressing global social issues through, for example, tailored educational solutions that build connections with those who might not otherwise be reached.
Maximising partnerships and sponsorships
Delivering meaningful social impact at scale is not something organisations can do in isolation; no single organisation can solve all the challenges facing young people and the community by themselves. Collaborating with partners and sponsors who share their values and goals is an effective way to obtain more resources and investment, reach a wider audience, and achieve greater impact.
By incorporating these trends, organisations can make a real difference in the lives of young people and build a more sustainable and equitable future. As we approach the final months of 2023, organisations need to make sure that social impact is no longer a nice-to-have, but a business imperative.
If you are interested in exploring how your organisation can adapt to meet the changing needs of social purpose, as well as ensuring that your social impact strategy is relevant, meaningful, and sustainable, then please get in touch!
What impact will your business make in the second half of 2023?
Get in touch to discuss how we can support you with your social impact goals.
Stay Informed
Best practices, the latest research, and insights from our expert network of partners, delivered right to your inbox.
Success!Thank you for signing up. We'll be in touch with more relevant content.