The Ultimate Framework for Corporate Social Impact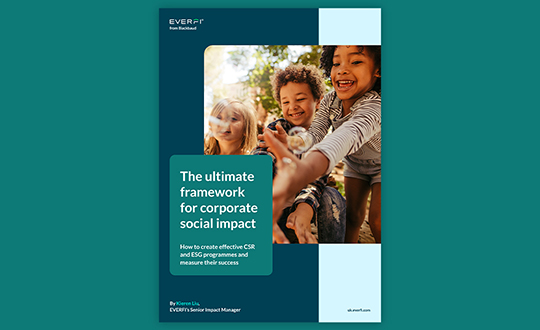 How to create effective CSR and ESG programmes and measure their success
One of the questions clients ask us most often is how to determine the effectiveness of a social impact programme. The answer requires a conversation about what success looks like, which often leads us to explore the programme's impact framework.
In this guide, EVERFI's Senior Impact Manager Kieren Liu shares the main ideas behind the kind of impact framework we create for our own clients. We hope it will inspire you to think strategically about your programme and about the difference you want to make for the communities that matter to your business.
Download this guide to learn:
How to create CSR or ESG social programmes that make a real difference for your communities
How to measure and evaluate the social impact of your programme
The questions your should be asking to ensure your programme has a demonstrable, meaningful effect on people's lives
To download the guide, please complete the form on the right.