EVERFI is passionate about using sport to drive societal change and to improve the lives of young people and their communities. We have over 25 years of experience in helping sports brands, events, leagues, sports bodies and sponsors from across the globe to deliver meaningful social impact.
We help our clients use the power of sport to:
Increase physical activity in the community
Promote mental wellbeing
Teach critical life skills and values such as compassion, respect and inclusion
Broaden career horizons and employability skills
Teach core curriculum subjects like literacy and numeracy, connecting classroom learning to real life
And much more
We are experts in helping sports organisations increase grassroots participation, especially amongst underrepresented groups, and grow fan bases. Through our educational partnership, organisations engage and inspire young people, families, and communities through schools across the country; they address some of the most challenging social issues while meeting their own Corporate Social Responsibility (CSR) or Environmental, Social and Governance (ESG) objectives; they are able to tell the story of the impact they're having on the lives of young people; and they engage their employees in meaningful ways.
Sports organisations, sponsors and brands can choose to offer schools across the UK one of our existing courses: evidence-based lesson plans, activities, and other educational resources can be accessed through our digital platform, helping teachers everywhere engage children in themes such as mental health, compassion, digital safety, and more.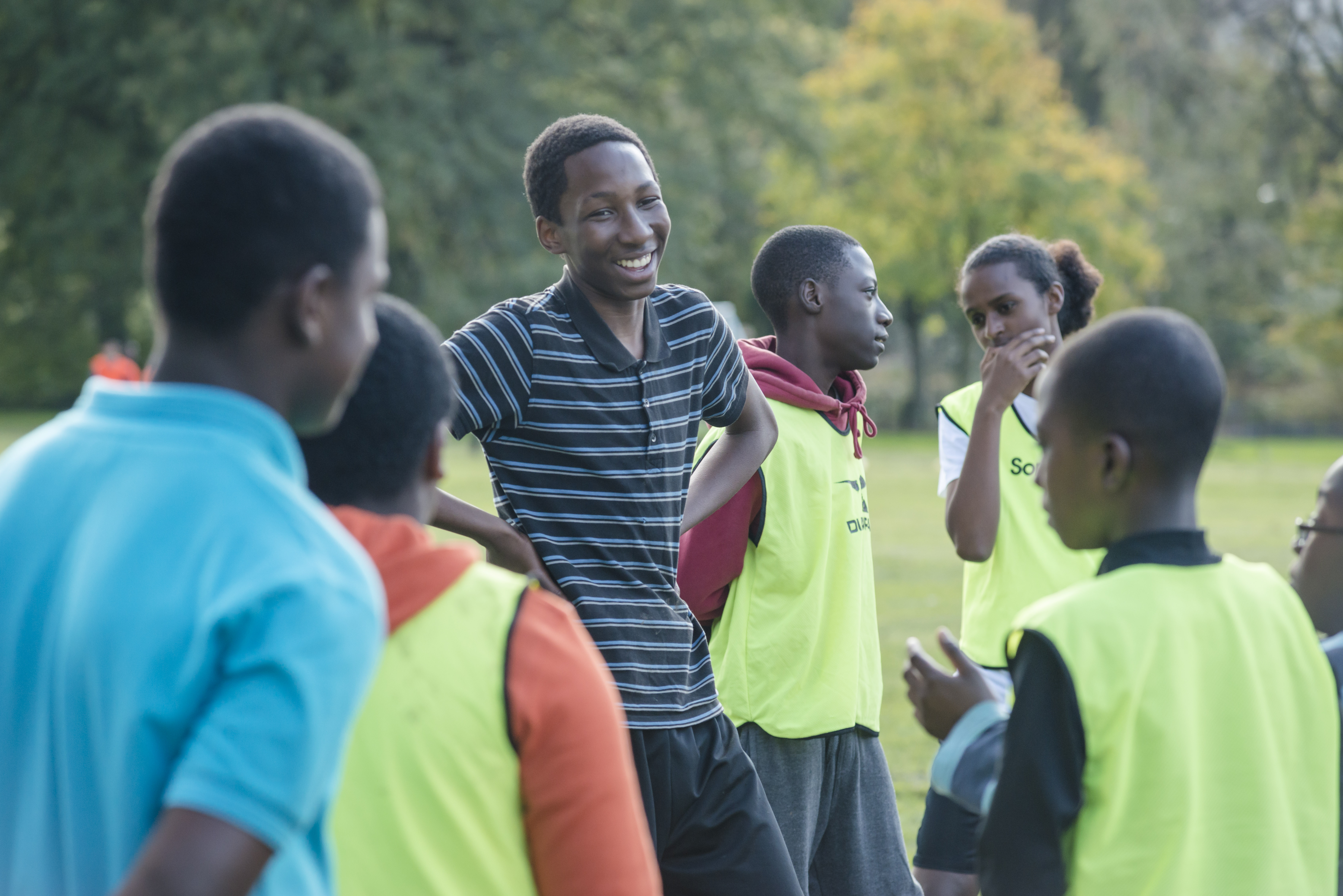 In addition, they can also count on us to:
Develop and deliver bespoke educational programmes that can include digital and in-person activities, for use in the classroom, in the school, or at home
Access an extensive network of primary and secondary teachers at UK schools (and their students)
Create expert educational content, including impactful film and design
Support and drive participation in educational programmes through marketing and comms activities developed by our specialist team
Understand your audiences, whether through our existing expertise of the educational sector or through bespoke market research, to help you deliver a programme that meets their needs and delivers real impact
We have worked with some of the greatest sports names in the world to create measurable and lasting social impact for millions of learners:
Our work in sport and physical activity
Contact us to discuss how EVERFI can help you use the power of sport to drive social change and deliver positive outcomes for your community.