Finding a future for purpose: Adapting your strategy in a changing marketplace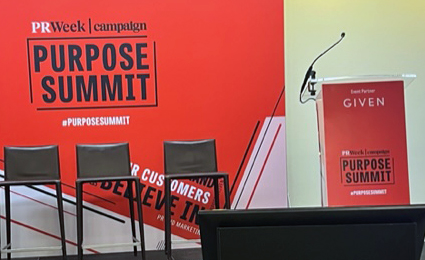 Insights from Campaign & PRWeek Purpose Summit 2022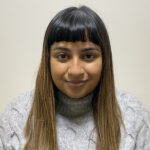 By Lameya Chaudhury, head of Marketing and Communications at EVERFI UK
The annual Campaign & PRWeek Purpose Summit 2022 addressed the ongoing debate about the future of purpose. As the role of social purpose within brands comes under scrutiny and Adland seemingly moves away from the concept, has the focus on purpose become excessive?
The day set the scene well for an eye-opening discussion. Looking to the future of purpose in the cost of living crisis and current climate – can businesses balance profit and purpose? What has changed, and where are we going? Gemma Charles, deputy editor at Campaign, introduced the day by discussing how best to navigate these tricky questions and examining the role of marketing leaders in filling gaps left by NGOs and the government to help address these issues. There is a clear public demand for brands to demonstrate more purpose, but the challenge is to embed this within day-to-day practice rather than through surface-level campaigns. Despite the healthy debate on the role of social purpose, some common themes were unearthed during the session. The top three key takeaways from the day:
1. Purpose needs to be soft and hard-wired within your business
Victoria Rogers, Purpose Activation manager at John Lewis Partnership, introduced the firm's new purpose transformation strategy, which it co-created with 78,000 shareholders. This provided the genesis for that tear-jerking Christmas ad. John Lewis focused on the insight that those in care are disadvantaged and less likely to enter the job market. Despite Adland's concern that purpose is killing creativity, the Christmas campaign has already been the firm's most successful to date, with 77% of the UK population viewing it.
Victoria felt it important to remind us that 'purpose is more than the why, or a tagline. What is needed is a transformational approach by business management – not just a marketing strategy'. It needs to come from the top down, with purpose-driven decision-making. Jerina Hardy, group head of Communications at innocent drinks, contextualised this by saying her firm maintains an empty chair at board meetings to represent planet earth. This serves as a constant reminder for senior leadership to act responsibly. Panellist Kamiqua Lake, founder and CEO at Coldr & UK Black Comms Network, also echoed this thinking, stating purpose needs to be 'baked in' one's company ethos alongside a D&I strategy.
John Lewis's 2022 Christmas ad, referencing children in the care system
2. Choose the right partner to collaborate with and align with your brand to achieve your purpose
With the right partner, you can transform your purpose messaging to reach new audiences. Ary Ganeshalingam, global CMO at Change Please, and Beth Reeve, Northern Europe Equity and Experiential at Colgate, demonstrated this in their partnership story, inspired by the alarming stat that 17% of homeless people pull their teeth due to lack of access to oral healthcare. Their response was to take action by converting London buses into fully operating dental surgeries. The partnership provided essential oral health services for rough sleepers, homeless, and the vulnerable, and signposted them to the dental care they need and deserve. Ary commented that there is nothing wrong with charities navigating profit and purpose spheres as it forces them to think entrepreneurially to scale business growth. This can only benefit a purpose agenda. But for a successful partnership, you also need to align this with business value for longevity, and communicate it in a way that expresses transparency and connection to the brand.
3. Steer clear of green-washing, virtue signalling and performative marketing
The pressure on brands to build a movement presents a perilous landscape, with many pitfalls for comms professionals to navigate and communicate. As brands come under scrutiny – now more than ever -, there is a need to be even more transparent in messaging. Iona Silverman, IP & Media partner at Freeths LLP, predicted regulators such as the Competition and Markets Authority (CMA) and Advertising Standards Authority (ASA) would become even stricter as they clamp down on high street brands not to mislead consumers. The PR risk is real (all it takes is one complaint), as regulators seem to be on the front foot to make an example. Her top insights on preparing for forthcoming legislation and regulation are:
Be able to substantiate your claim
Have the data to back it up. Brands have been chastised by the ASA for proclaiming, without evidence on messaging, such claims as 'to save the planet'.
Consider your net impact without being misleading
The ASA said the basis of environmental claims must be clear and that unqualified claims could mislead if they omitted significant information.
Don't ignore accreditation marks
They can equally communicate (and provide authority for) a brand ethos alongside your message (whether you are B-Corp or Fairtrade).
As the day ended and post-panel conversations drew to a close, delegates found themselves left with a new focus. The underlying theme throughout Campaign Summit was simple: Purpose is not dead. It's here to stay. The task, for us in the business of helping brands navigate purpose, is assessing if it aligns with the brand origins and values and, most importantly, questioning, is this credible?
As audiences, alongside regulators, hold brands more to account, it's clear the shift of measuring purpose needs to go beyond awareness-raising flash-in-the-pan campaigns to a long-term impact strategy. Brands can do good but be more accountable rather than just raising awareness.
By measuring the social impact of a brand and embedding it within an organisation's DNA, you can create brand storytelling that truly resonates. Tap into that.
Thank you to the Campaign and PRWeek and the speakers for an insightful day.
What impact will your business make in 2023?
Get in touch to discuss how we can support you with your social impact agenda.
Stay Informed
Best practices, the latest research, and insights from our expert network of partners, delivered right to your inbox.
Success!Thank you for signing up. We'll be in touch with more relevant content.