Spotlight on CSR: Q&A with Clearwater International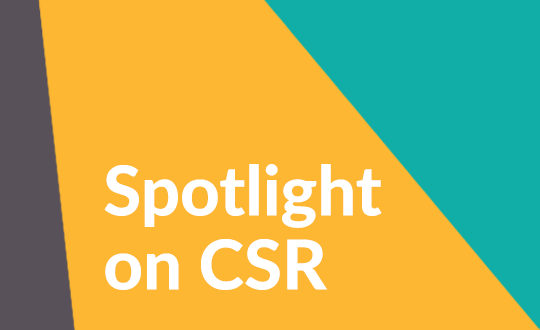 Corporate finance firm Clearwater International is focused on promoting social mobility through their ESG and impact strategy. As part of that effort, they are investing in a financial education programme for 11-to-16-year-olds attending school in Birmingham, Greater London, Greater Manchester, and Leeds, all cities where the company has offices.
In the next three years, they aim to support students develop critical financial literacy skills through short online modules and offline classroom activities. The programme demystifies finances through everyday-life examples and socio-emotional skills such as self-awareness, prioritising, and self-control, and beyond the online and classroom resources includes school workshops to kickstart the programme and teacher training. We've interviewed Jo Daley, director and head of impact at Clearwater, to understand the reasoning behind the programme:
Q: What motivated Clearwater to invest in a financial education programme for young people?
JD: The Impact pillar of our ESG and impact strategy centres on social mobility. We have focused on four of the key barriers to social mobility identified by the World Economic Forum that we believe we can positively impact: education, technology, inclusivity, and health. The financial education programme we are rolling out, Thrive, aligns with three of these areas and supports our strategic goal of delivering measurable impact. We are proud to sponsor a programme that targets a huge gap in the current curriculum, providing financial education to young people. Working in the finance industry, we know that this introduction to basic financial management principles is essential in supporting young people to have a responsible relationship with money.
Q: Why choose education as a pathway to social impact?
JD: Education is everything; education of young people is the single biggest way to improve life chances for all. It provides the foundation to all future learning and fundamentally shapes the next generation of workers. Supporting, enhancing, and ensuring equality of access are key areas of focus for our strategy.
'Education of young people is the single biggest way to improve life chances for all. Supporting, enhancing, and ensuring equality of access are key areas of focus for our strategy'


Q: Why do you think companies should invest in social impact programmes?
JD: I think business has a responsibility to find ways to positively impact society. Inequalities in society and the barriers that prevent change have been amplified during the last two years of Covid, which have highlighted the important role organisations can play in their local communities. The positive repercussions of companies tackling these challenges create a snowball of actions that leads to impactful social change. In addition to the ripple effect of positive social change, the benefits for companies are innumerable — leveraging partnerships to generate employee engagement, attractiveness to consumers or potential employees, and using platforms to elevate the visibility of the business —, which makes it a win-win for all.
Q: Do you have any recommendations for other CSR/ESG professionals hoping to create impactful programmes?
JD: Be strategic. Donations, fundraising, etc. are great and important, but look for something that aligns with your company values, find something that will be meaningful to your team. I would also advise that you look at any potential partnerships in developing a programme from a 360-degree perspective: what's the ROI opportunity on this investment, and how can you leverage it in multiple ways?

Read our Guide to Meaningful Social Impact
How to develop powerful corporate social responsibility programmes that help your organisation change the world
Stay Informed
Best practices, the latest research, and insights from our expert network of partners, delivered right to your inbox.
Success!Thank you for signing up. We'll be in touch with more relevant content.