Spotlight on CSR: Q&A with Capita & the British Army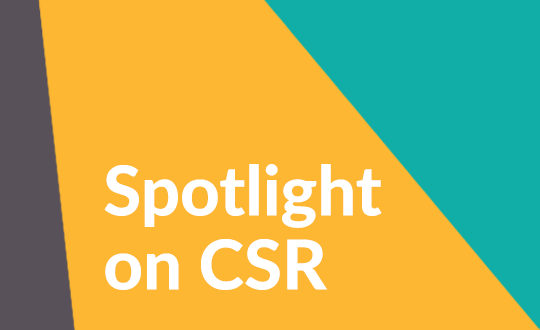 Through the British Army Supporting Education (BASE) programme, the Army is changing perceptions about itself, opening up career horizons for young people, and supporting high-quality teaching on important subjects. They do this by offering free teaching resources on curriculum-linked topics that are connected to the Army's expertise and by assisting school career services.
Consulting and professional services company Capita is the British Army's partner in its education and recruitment programme. We've interviewed Richard Watts, head of Educational Marketing – Recruiting Partnership Project at Capita & the British Army, to uncover what other professionals working in CSR, ESG, and community engagement can take away from their experience:
Q: What do the Army and Capita hope to achieve through BASE?
RW: The ultimate goal of our work is to help raise awareness, to a new generation, of the role of the Army in the community and the different careers available in the Army. This is helpful for schools — as a former secondary school teacher, I've seen first-hand just how poor the current careers offering can be. Moreover, our research shows that only 7% of young people have a family or friend who served in the Army, with TV shows being their main source of information about Army careers. In addition, more than ever, organisations have the responsibility to help support schools with curriculum and skills teaching, and with the information young people need to make informed decisions about their future.
Q: What do you think are the factors that make the programme especially impactful?
RW: The Army is an expert source in some topic areas such as military history, leadership, teamwork, and resilience, and is in a privileged position to share this knowledge and experience with schools, to help bring learning to life. Teachers are not usually trained to teach some of these topics and might not overtly cover some of them, so having access to engaging resources created by topic experts makes it easier to deliver quality lessons.
Some of the resources that we offer that have the highest adoption rate are those relating to topics that are overtly linked to the Army, such as lessons about Remembrance, VE Day, and Armed Forces Day — these are topics where we're seen to be particular experts. But we have also seen high engagement with resources exploring less commonly discussed areas of the Army, from the experiences of Black and LGBTQ+ personnel (currently serving and historically), to our STEM and character education resources.
'Look for ways to utilise your organisation's credibility to support your key audiences. For us, it was about creating engaging content that leveraged the Army's expertise to make teachers' jobs easier'

On the careers side, our impact study identified that case studies, which are part of our resources, really help change perceptions, with one teacher stating: 'There was definitely a change in perception; it made students think it's not all about the uniform and physical fitness — there are loads of specialised roles. A feeling of "oh wow, I never knew I could do that".'
Q: Do you have any recommendations for other professionals hoping to create impactful community engagement programmes?
RW: Look for ways to utilise your organisation's credibility to support your key audiences. For us, it was about creating engaging content that leveraged the Army's expertise to make teachers' jobs easier. For example, much of our initial content was tied to national awareness days that we knew every school throughout the country would be discussing: Remembrance, VE Day, Black History Month, Pride, International Women's Day, etc. This content gave teachers (who may have zero subject knowledge on these topics) professional, easy-to-use content that allowed them to talk confidently to young people, whilst showcasing case studies that challenged commonly held misconceptions about the Army.
You can learn more about BASE at the programme's website.
Read our Guide to Meaningful Social Impact
How to develop powerful corporate social responsibility programmes that help your organisation change the world
Stay Informed
Best practices, the latest research, and insights from our expert network of partners, delivered right to your inbox.
Success!Thank you for signing up. We'll be in touch with more relevant content.