How to maximise social impact through your sports sponsorship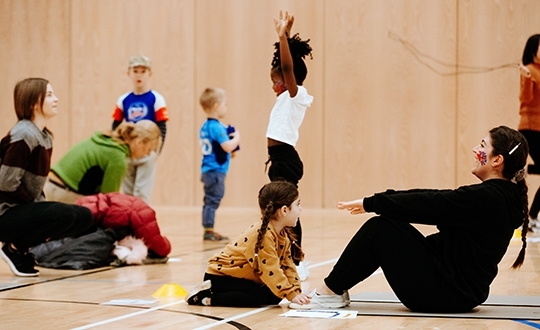 Consumers increasingly demand that brands deliver social purpose: 76% believe brands should engage in the broader community, 59% would spend more money on businesses with good values, and 46% expect companies to help improve societal problems, according to an EVERFI consumer survey. Add to that the need to meet corporate social responsibility (CSR) and environmental, social and governance (ESG) goals for employees and investors, and we can see why the sports sector is seeing a huge growth in purpose-led sponsorship activation.
So how can your organisation achieve maximum social impact through your sports sponsorship? Developing an educational programme through schools is a powerful route worth considering. Here is why:
Reach communities everywhere.
Schools sit at the heart of every community. By working with and through schools, brands can not only reach, connect with and make a difference to young people but also, through them, to homes and families.
Diversify and increase engagement.
Schools offer an easy and cost-effective channel to reach, engage and potentially change the lives of all young people. They are a hugely powerful way of connecting young people with your sport and increasing participation and using sport to address wider curriculum priorities.
Scale up impact through cost-effective digital initiatives.
Digital platforms and content are widely used by schools, particularly following the Covid-19 pandemic. From resource hubs and classroom content for teachers to online courses and interactive games for students, digital technology provides a simple and engaging way for your brand to reach and impact on broad audiences.
Unlock sport's transformative power.
The stardust and emotion of sports provide highly engaging real-world examples which help to bring learning to life, supporting the learning of curriculum subjects and essential skills, changing attitudes and behaviours, spreading a message, and creating opportunities. Sport can shine a light on and prompt discussion around some of the most pressing issues of today, from mental wellbeing to respect and inclusion.
Maximise sponsorship assets.
Athletes and sports staff are often keen to share their passion, personal stories, and professional knowledge and these can be extremely motivational and inspirational for young people. Education programmes are hugely powerful platforms for spreading these stories.
Motivate your employees.
Education programmes are a fantastic way to help employees to develop new skills and to build company morale and pride. By involving your employees through school volunteering programmes, visits or other events, you can also connect them to your sports sponsorship and help them to feel part of it.
Demonstrate the difference you're making.
Working through schools means organisations can easily report data on the difference a programme is making to young people, their families and communities. This provides you with robust and compelling data and impact stories to share with investors, staff and customers, to celebrate the difference you've made together.
How can your organisation maximise the impact of sports partnerships?
Get in touch to discuss your social impact goals and challenges; we're experts in achieving business social impact through sports and education, and would love to hear from you.
Stay Informed
Best practices, the latest research, and insights from our expert network of partners, delivered right to your inbox.
Success!Thank you for signing up. We'll be in touch with more relevant content.