Lord Jim Knight: Why resilience matters and how to support it in young people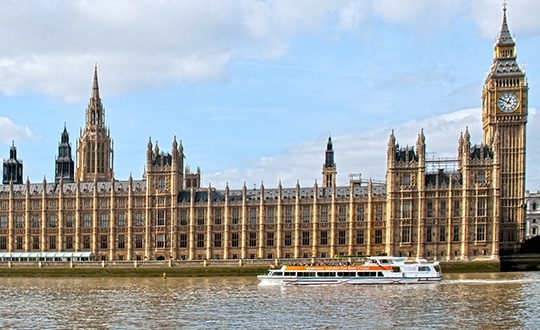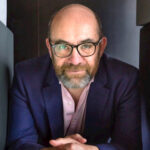 By Lord (Jim) Knight, former cabinet Minister and Chief Education and External Officer at TES
Wherever I look, resilience is being tested.
The planet's climate is teetering on a tipping point. Led by Britain, economies around the world are struggling with rising inflation, rising interest rates and low growth. In workplaces, people are struggling with returning after the pandemic, whilst their cost-of-living worries grow. And of course, children see all of this uncertainty and their anxieties grow rapidly.
What better time to convene a conversation over dinner to discuss resilience in schools and the workplace? Curated by EVERFI and hosted by Lord McNicol, we heard from Tom Campbell of E-Act and a range of guests from business such as Sandhya Sabapathy from Adecco, Rosalind Mist from WWF UK, and Fiona Pallister from Utilita.
Everyone was struck by the starkness of the challenge faced by young people in school. Stats like 'one sixth self-harming during their school career' and '5% being clinically depressed' are arresting. As we sat around the table, there were audible gasps as Tom told us that only 4% of those with an EHCP (education health and care plan) will ever find meaningful employment. That's 345,600 children facing a lifetime of unemployment.
It is easy to lose hope. But education is the great engine of hope – it is the public service that invests in our future.
Amongst a bleak sense of crisis, there are positives. After years of competition driven by parental choice, and division between academies and local councils, there are signs of much more collaboration amongst different organisations. When money is really tight, there is no choice but to work together for the sake of our most vulnerable children.
"If we are truly going to make schools inviting places for all students to come to and flourish, then the status quo, the 'normal,' is not good enough. To build the trust, the collegiality, the aspirational expectations among educators, for this to happen — we need to be fearless" — so says Douglas Reeves in his book Fearless Schools. He argues that everyone in school communities need to be psychologically safe and know that mistakes are the sources of learning, not shame or embarrassment.
The range of employers around the table strongly endorsed this sense that they need employees who fail well. They need staff who understand risk and are not fearful of failure. This is too rare in our schools. I was also inspired by some of the work companies like National Grid and Adecco are doing in education, mentoring young people into work, and redefining the perception of apprenticeships.
It is also becoming clear that mentoring is a really important part of both how we help young people into work and how we support staff in employment. What appears most effective is to connecting people who are much closer in their career stages; someone a couple of rungs up the ladder is much more accessible and inspiring to a young person than some at the top of the ladder.
Employers around the table strongly endorsed this sense that they need employees who fail well. They need staff who understand risk and are not fearful of failure.
I followed my evening with EVERFI and friends with an evening with young women helped by Exponential Changemakers. They had a compelling story of gender disadvantage in the workplace starting from the get-go as men are more likely to get their first promotion faster than women. The work in supporting early career women had a similar message to the EVERFI gathering: that help is most powerful when it is from people who are relatable, rather than superheroes.
I was also struck at both events by how much we still have to understand about the impact of the pandemic on all of us. Children lost learning, but also crucial social and emotional development. People in their first jobs might have gone eighteen months before being able to socialise with colleagues and build vital trust and engagement. And older workers started realising that perhaps they didn't need to earn as much and could choose quality of life over the daily commute.
Resilience is not going away as something to reflect on and nurture. Whether in the workplace, school or college, perhaps the most inspiring are young children. A child learning to walk is the very embodiment of what we should all be doing right now – unembarrassed at our failings and struggles and just getting back up and trying again. We all struggle with the stresses of work and home, but I loved that reminder from Kathryn McColl that we are all born resilient learners.
How can your organisation help young people develop resilience?
Get in touch to find out how your business can make a difference.
Stay Informed
Best practices, the latest research, and insights from our expert network of partners, delivered right to your inbox.
Success!Thank you for signing up. We'll be in touch with more relevant content.