Your staff cares about children's mental health; so should your business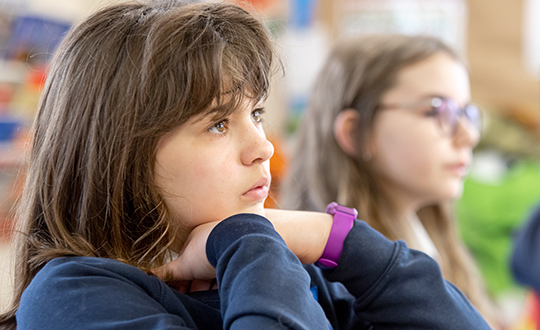 Let's assume your company offers mental health support to employees and does its best to provide a healthy and nurturing culture where people can be themselves and thrive. What else can a business do to champion mental health?
The answer is: support your community beyond employees. Your staff, investors, and customers have families and children who are coming of age amid higher-than-ever levels of mental illness. To support them further and to help those who will eventually enter the workforce, businesses can invest in the wellbeing of young people.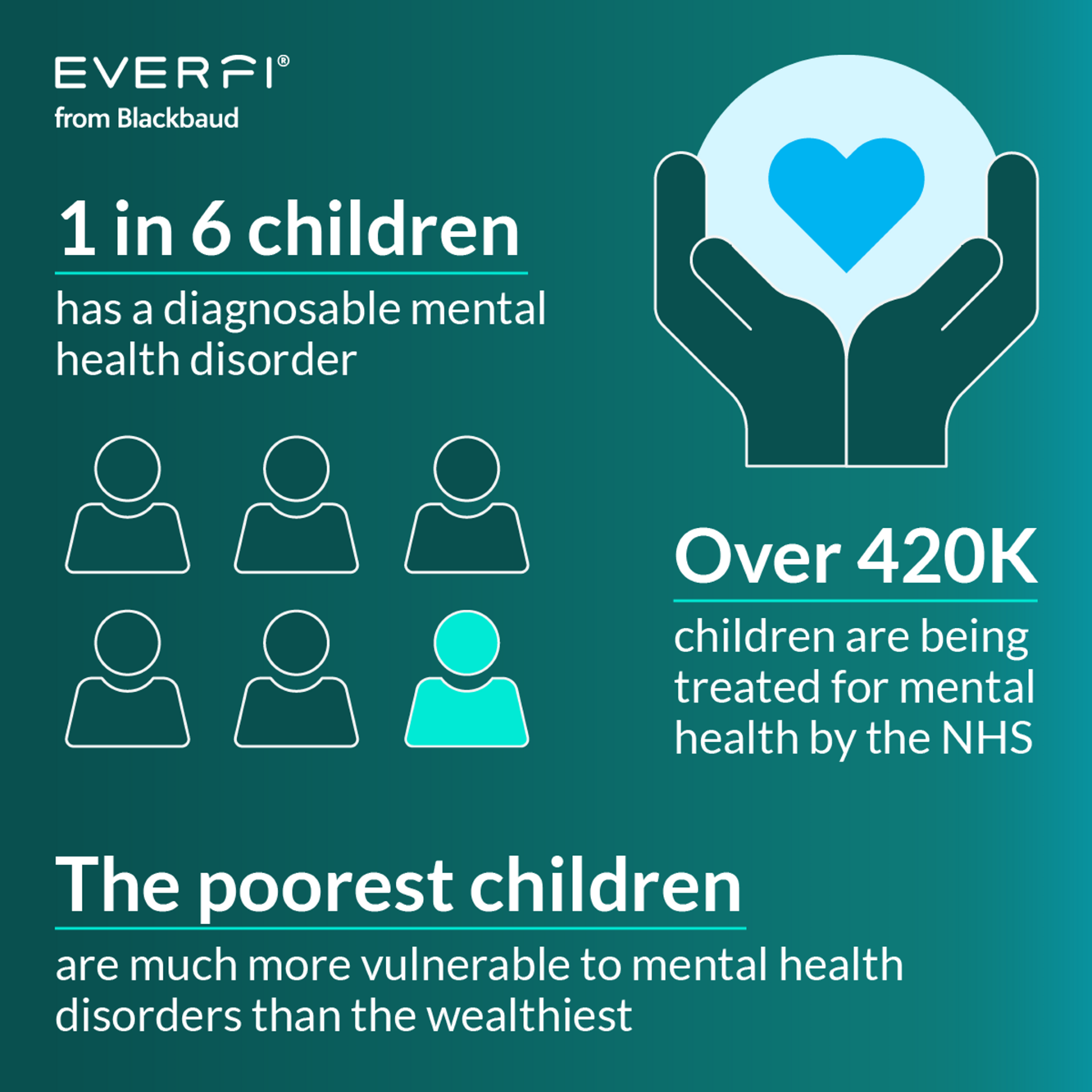 Although there's more talk about this topic now than in decades past, effective solutions are still scarce. While the government tries to meet high demand for mental healthcare, there are complementary initiatives that can move us towards better social wellbeing. A good example is children's need of support in learning to understand and manage their emotions and mental health. Those skills and knowledge are often not taught at home and many teachers lack the skills and confidence to deliver them in schools.
This kind of mental health education seems basic, but it's not widely available. More than a third of UK teachers have no mental health training, and our recent research suggests a majority of teachers struggle to find resources to teach about mental health and wellbeing, while identifying it as a prevalent issue children need to learn about. Can companies step up and provide the resources teachers need to teach mental health skills?
Our solution
EVERFI from Blackbaud has been creating education programmes and content for teachers and schools for over 25 years, working with teachers and subject specialists. Our courses use real-life scenarios to help young people develop the knowledge and skills they need to succeed in the future. We work with corporate partners, who sponsor our programmes and help us offer these learning experiences to schools at no cost — widening access to education on key topics like mental wellbeing, financial literacy, interpersonal relationships, and more.
To find out about opportunities to work with EVERFI to foster young people's mental and emotional wellbeing and social development, please contact us or learn more in our Courses page.
What impact will you have in young people's mental health?
Get in touch to find out how your business can make a measurable difference.
Sources:
1- Westminster Education Forum. (2022). Next steps for child mental health in England and improving young people's wellbeing
2- TEC. (2022). Bringing Out the Best
3- TEC. (2022). Bringing Out the Best
Stay Informed
Best practices, the latest research, and insights from our expert network of partners, delivered right to your inbox.
Success!Thank you for signing up. We'll be in touch with more relevant content.